We are Creative Digital
Production House
We serve our clients with professional web development, reliable web and email cloud hosting,
and online presence management service. Below is the list of activities that make our team happy to do for our clients.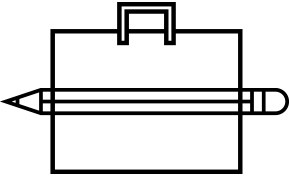 Communication & Content Strategy
Brand identity design
Storyteller in each media

Website Design & Development
Responsive
Google + Social Optimization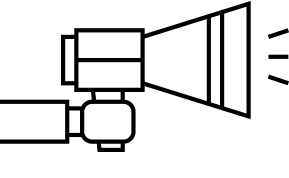 PR & Media Strategy / Media Planner
User Experience
Conversion + Search Optimization
Analytics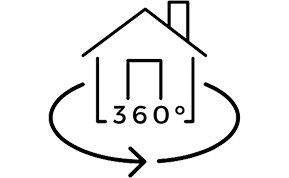 Get inspired,
and share your work!
Shoot amazing pictures up to 360-degree with just your Barn360.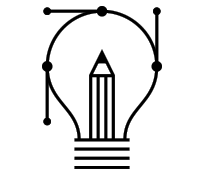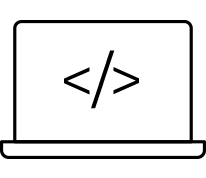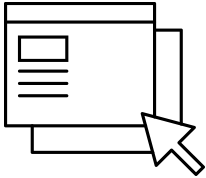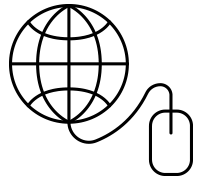 Online Presence Management

Managed Cloud VPS Hosting

Hosting Security and Backup
---
BANGKOK HOSPITAL CHIANGRAI
BLUESCOPE
BONCAFE
FASHION ISLAND
INTELLIGNENCE CONSTRUCTION MANAGEMENT
MEDIA INTELLIGNENCE
MDPC
MYGREENTOWN
PAMOOKKOO RESORT‎
PERGO CHAIRS
TERMINAL21 PATTAYA
TERMINAL21 RAMA3
THAILANDPOSTPRIVILEGE
WATTANA HOSPITAL
---
IMPRESSIONPHUKET
ALTITUDE
ALPINE GOLF CLUB
Bangkok Hospital Chiang Mai
HELIX
IRISCLOUD
King Wai Group (Thailand)
Krung Siam Beverage
MYBYCAT
MY GREEN TOWN HOUSING
PERGO CHAIRS
Royal Police Cadet Academy (RPCA)
---
AQESTATE
Boncafe
Brightwongwianyai
Dhammachedi
Hooth
Iris Cloud
Linthailand
Omron
Pigeon
Seresto
Swanlake
Sweetme
Terminal21_Pattaya
---
ALLTHAILAND

GOLFTOUR
BANGKOK HOSPITAL HATYAI
DELTAPSU
NARAYA
SAMITIVEJ
SLINGSHOT GROUP
TERMINAL21 ASOKE
TERMINAL21 KORAT
THE SCENERY VINTAGE FARM
YOUNG BRANDER
---
CHAISERI
INTEQ
LIFECENTER
PTT RAIST RASA
SANFAH
SC ASSET APP
SINGHA ALLTHAILAND

GOLFTOUR
VOX BUILDINGFILM
VOX CARFILM
---
BOONE
ELVIRA
JIANG

INTERNATIONAL
KEEEN
LUMIXFRIEND
PET CLUB
SAN QUALITY GLASS
SHOWERLOFT
TLS
VIRAYAMAI
ZEQUENZ
ZURRREAL
---
AIMC
BNH HOSPITAL
LUMIXFRIEND
TOURISM

THAILAND
VILLA KUNALAI
WE THE BRAND
---
BNH HOSPITAL
CHAOSUA
DOUBLEGOOSE
FASHION ISLAND
GLICK
HOTEL
JASPAL
L'OFFICIEL THAILAND
OKURA PRESTIGE BANGKOK
QOQO
THAMMCULTURE
UNIGRAIN
WATTANA HOSPITAL
YOUMAKE
---
AQESTATE
Iris Cloud
Omron
Pigeon
Terminal21_Pattaya
Boncafe
Brightwongwianyai
Dhammachedi
Hooth
Linthailand
Seresto
Swanlake
Sweetme
---
ALLTHAILAND

GOLFTOUR
BANGKOK HOSPITAL HATYAI
DELTAPSU
NARAYA
SAMITIVEJ
SLINGSHOT GROUP
TERMINAL21 ASOKE
TERMINAL21 KORAT
THE SCENERY VINTAGE FARM
YOUNG BRANDER
---
CHAISERI
INTEQ
LIFECENTER
PTT RAIST RASA
SANFAH
SC ASSET APP
SINGHA ALLTHAILAND

GOLFTOUR
VOX BUILDINGFILM
VOX CARFILM
---
BOONE
ELVIRA
JIANG

INTERNATIONAL
KEEEN
LUMIXFRIEND
PET CLUB
SAN QUALITY GLASS
SHOWERLOFT
TLS
VIRAYAMAI
ZEQUENZ
ZURRREAL
---
AIMC
BNH HOSPITAL
LUMIXFRIEND
TOURISM

THAILAND
VILLA KUNALAI
WE THE BRAND
---
BNH HOSPITAL
CHAOSUA
DOUBLEGOOSE
FASHION ISLAND
GLICK
JASPAL
L'OFFICIEL THAILAND
OKURA PRESTIGE BANGKOK
HOTEL
QOQO
THAMMCULTURE
UNIGRAIN
WATTANA HOSPITAL
YOUMAKE